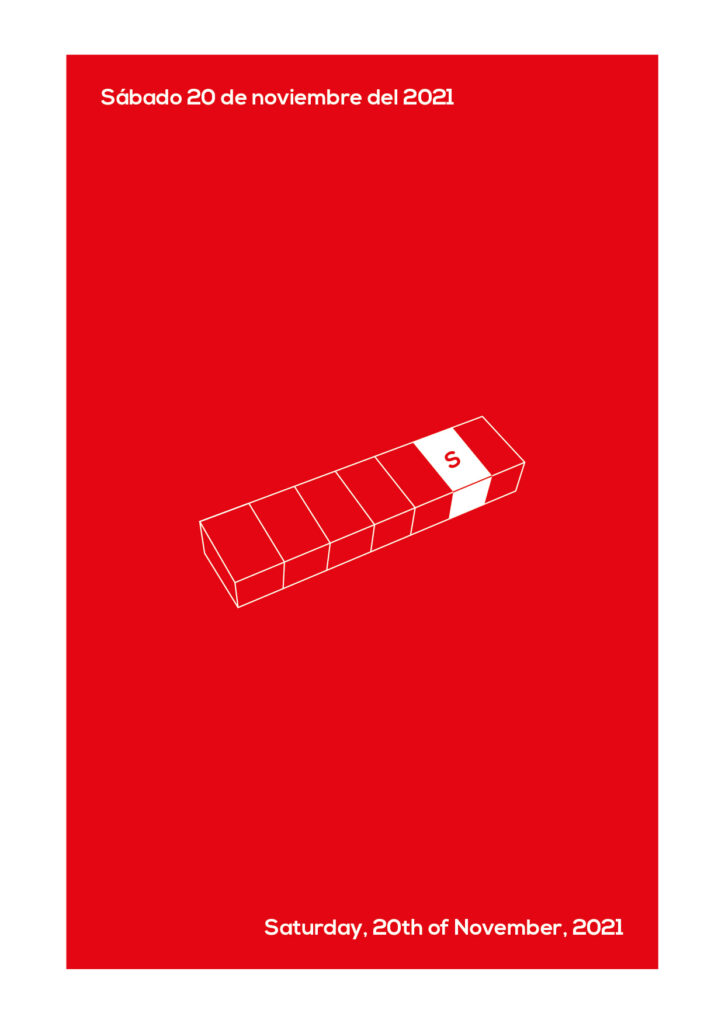 Yesterday I had a class for 5 hours. Today I have another one for 8 hours. We discuss Haraway and her Cyborg Manifesto. She talks about HIV. She talks about pills. She talks about stress. She talks about biological technologization. Her words are my body. She talks about the immune system. She talks about technology and nature. The sophistication. The delicate survival strategy. My body. Properly, she speaks with irony. She laughs. I do not laugh. I wonder, am I a cyborg? Why? I still don't know what will happen to my pills when they run out. Strategies of death. Strategies of healing. I want to overlap my HIV with class subjects and what I do. It is what I want to do. I won't have this class again until December. Three weeks left to figure out what to do with the subject matter, the pills, the health insurance, the residency permit, the mails, with living here. On my way home, I smoke a cigarette. This town is dark and cold. I call my mother. I breathe. I order groceries. It's more than I can eat. I continue the series. Another chapter. Another one. Another one. Another cigarette. Another one. I eat it all. I don't brush my teeth. I turn off my cell phone alarm. I must respect the monotony of Sundays. I turn off the data. It is two o'clock in the morning.
I fall asleep.
***
Sábado 20 de noviembre del 2021
Ayer tuve clase. 5 horas. Hoy tengo clase. 8 horas. Discutimos a Haraway y su Cyborg Manifesto. Ella habla del VIH. Ella habla de las pastillas. Ella habla del estrés. Ella habla de la tecnificación biológica. Mi cuerpo. Ella habla del sistema inmune. Ella habla de la tecnología y la naturaleza. La sofisticación. La delicada estrategia de supervivencia. Sus palabras son mi cuerpo. Ella habla con ironía. Con propiedad. Se ríe. Yo no río. Me pregunto, ¿soy un cyborg? ¿Por qué? Sigo sin saber qué va a pasara con mis pastillas cuando se acaben. Estrategias de muerte. Estrategias de sanación. Quiero cruzar mi VIH con los temas de clase. Con lo que hago. Con lo que quiero hacer. No volveré a tener esta clase hasta diciembre. 3 semanas para saber qué hacer con la materia, con las pastillas, con el seguro médico, con el permiso de residencia, con los correos, con vivir aquí. Fumo un cigarrillo. Camino a casa. Este pueblo es oscuro. Frío. Llamo a mi madre. Respiro. Pido comida a domicilio. Es más de lo que puedo comer. Continúo la serie. Otro capítulo. Otro. Otro. Otro cigarrillo. Otro. Me lo como todo. No me lavo los dientes. Apago la alarma del celular. Debo respetar el tedio de de los domingos. Apago los datos. Son las dos de la mañana.
Logro dormir.
***
PS.
I post this diary from back to ahead in time to play and read upside down.

Publico este diario de atrás hacia adelante en el tiempo para jugar y leer al revés.