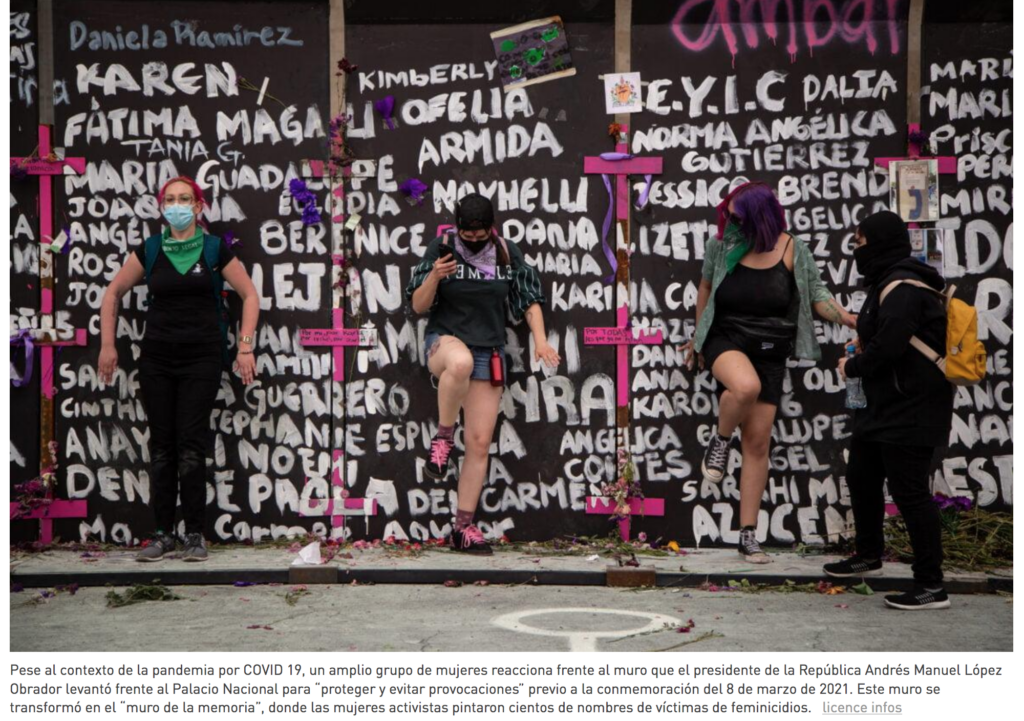 Different Feminisms in Mexico, as well as in the world, has grown enormously in recent years.
Remarkable are the ways, strategies and visual resources that have been used mainly in the latest marches/strikes/demonstrations in Mexico City. That go beyond the symbolic and affect reality.
It is unfortunate and deeply disgraceful to know that feminicides are a constant reality in Mexico, as well as domestic violence, and the difference in opportunities, just to name a few of the deep and depressing problems.
Of course, this is reflected in multiple demonstrations like the massive mobilization of March 8, 2020, which together with the strike of activities led to the massive closure of schools, emptying of streets and public transport, making the absence a political action of resistance. . Also, in September 2020, the occupation of the building of the National Human Rights Commission (CNDH) and the CODHEM in Ecatepec by activists, mothers who are victims of femicide and united groups of feminists, who have maintained this occupation, as well as the temporary occupation of several radio stations in different Mexican cities. And even more recently, in the context of the pandemic, a large group of women reacted in front of the protection wall of the government palace, turning it into "the wall of memory" where women activists painted hundreds of names of victims of femicide.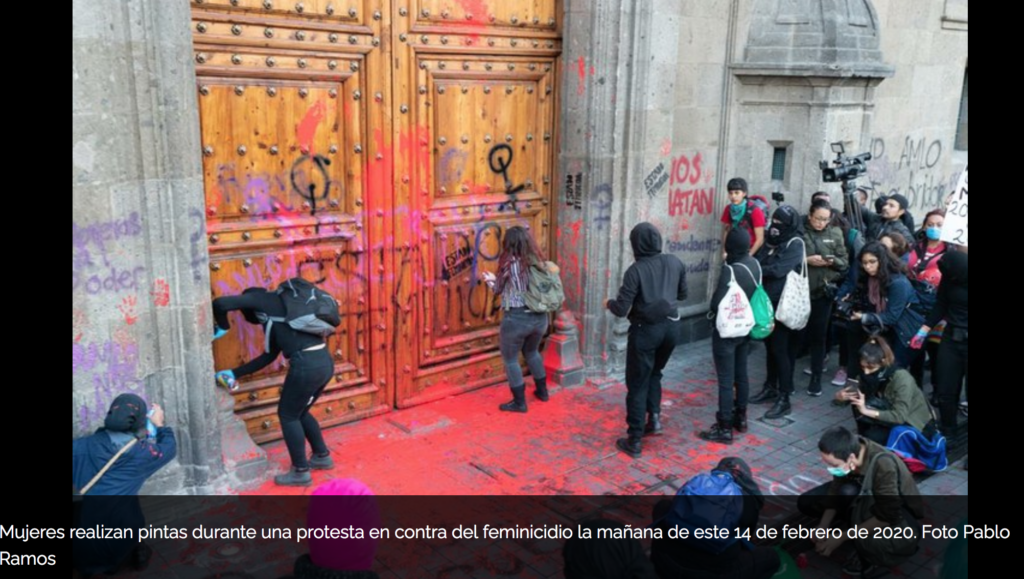 An important note is that these recent manifestations of women's and feminist movement have demonstrated an intergenerational character that confronts an increasingly violent patriarchy, in an increasingly globalized world, with great impunity, where the continuity between public space and social networks are becoming more and more diffuse.
"Each of these characteristics are the conditions of existence of many younger women, who, although they are heirs to the long feminist tradition in Mexico, show a clear differentiation in language, action strategies and management of networks. that define their particularity, as they are part of a new generation" (Matos and Paradis, 2013).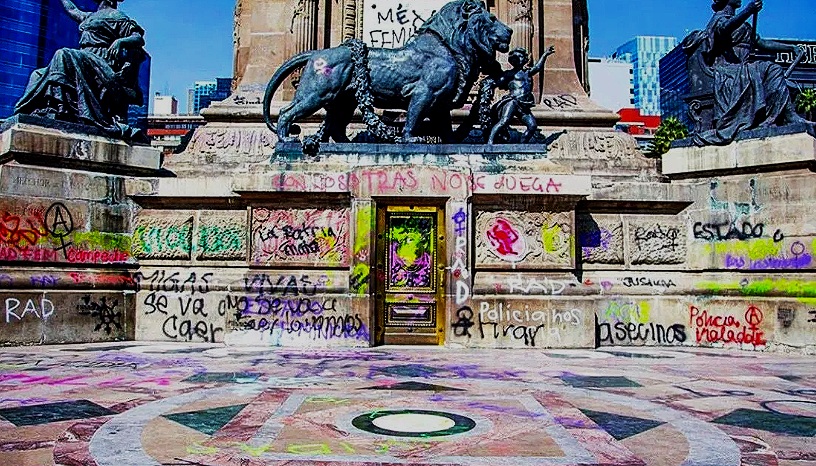 Of course, this is not an exhaustive review of the movement, but I wanted to share in a general way the vitality with which these feminisms have taken over the streets of Mexico, literally painting almost the entire city purple and pink, graffiti on its monuments, and emitting very direct messages.
Unfortunately. Nothing is enough, as an answer to that painful reality. But it is a good start to begin to eradicate it.
V