Why would anyone compare a person to the character King Kong?
Why has racism been so present in Colombian elections in the last months?
What is the problem with the color of our skin?
"Francia Márquez is an Afro-Colombian human-rights and environmental activist in Colombia. In August 2020, Márquez announced her candidacy in the 2022 Colombian Presidential Elections. She is the first Colombian woman of African descent to run for the presidency. Márquez's coalition is Pacto Histórico. In her campaign, she has advocated for women, Afro-Colombians, and indigenous communities, who have been largely excluded from Colombian politics. After a great run in the primaries, Francia became the Vice Presidential candidate for Gustavo Petro's presidential campaign."1
And yes, she has been compared to King Kong.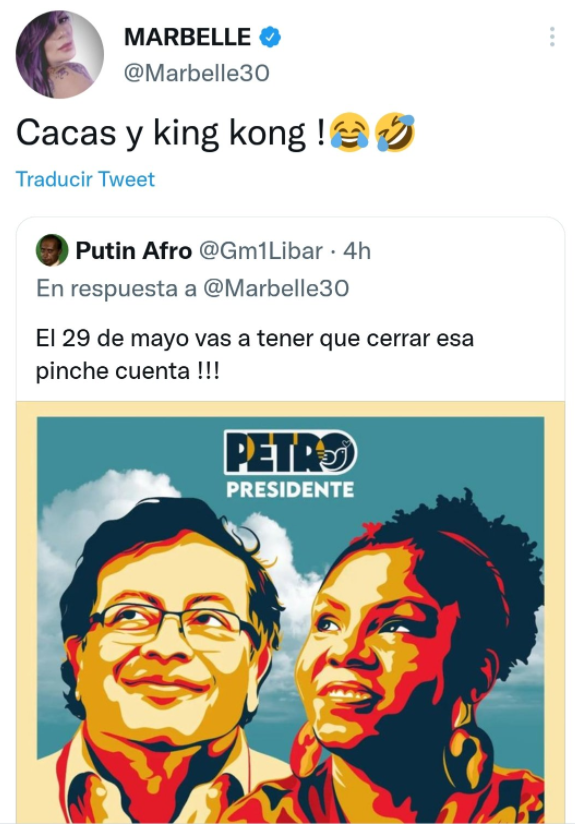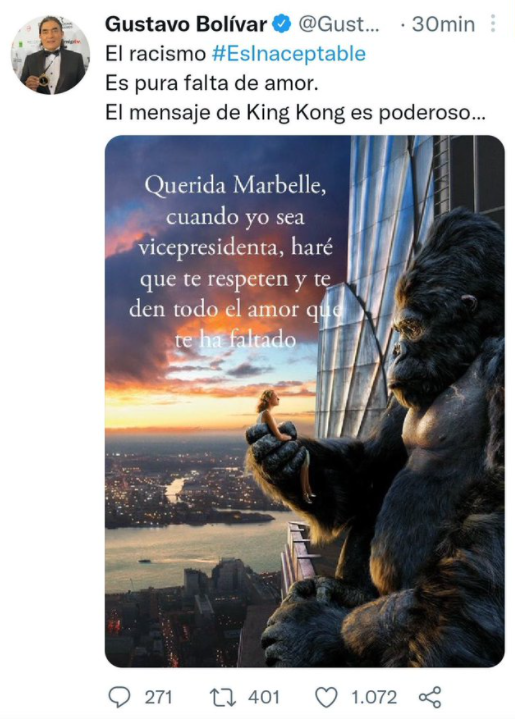 Marbelle, a famous Colombian singer and actress, used her Twitter to launch this racist media attack a couple of days ago. And I cannot understand why this is still happening. Statements like Marbelle's only want to spread hate and intolerance through the internet. And make me also reflect in why are usually women who attack women. Where does so much hatred and envy for destroying each other come from? Without any answer, I only wanted to use this platform to complain about this nonsense attack and to share my personal opinion about Francia Marquez (even if I am not going to be able to vote from Germany this year):
She is probably the best option Colombia has to see a fundamental change in the politics of violence and corruption we are used to living in. 
---
1.https://en.wikipedia.org/wiki/Francia_M%C3%A1rquez